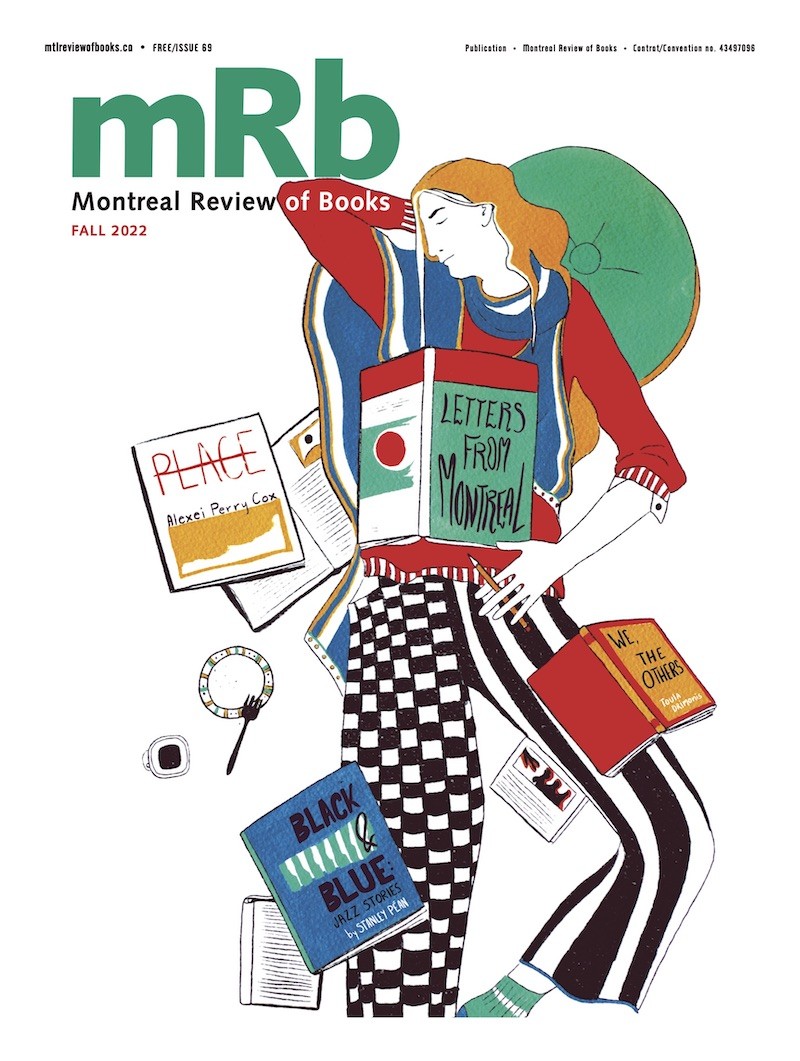 The mRb's fall 2022 issue is on the stands! The cover by Skylar Aung-Thwin is a beautiful thing to hold in your hands.
If your favourite bookstore, library, or café doesn't carry the mRb, let us know — we are always interested in keeping our distribution list up to date.
Would you like to receive the paper copy of the mRb right on your doorstep? We have recently updated our subscription system, for our readers who live outside of our distribution areas or who would simply enjoy getting their issues in the mail. Check out our subscription page for details.
Happy reading!