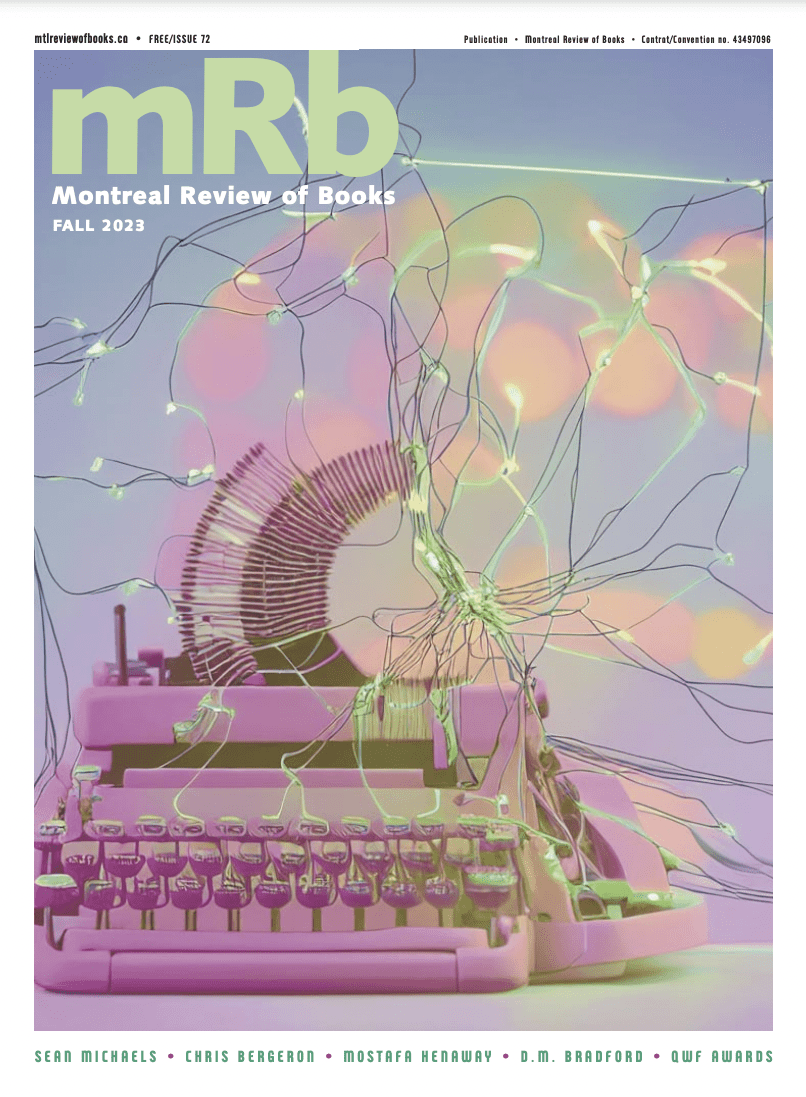 The Fall 2023 Issue of the Montreal Review of Books has hit the stands! All our reviews and interviews are individually available online, and if you want to read them alongside the incredible cover art by Sabrina Ratté and inside illustration by Mary Kirkpatrick, we also have a PDF of the issue available here for those interested!
If you want to have your own print copy of the issue (because how could you not?), pick it up at your local bookstore, library, or café. If your favourite spot doesn't carry it, let us know! We are always interested in keeping our distribution list up to date.
If you missed our launch event with readings by Sean Michaels, Chris Bergeron, and Mostafa Henaway, check it out on AELAQ's YouTube channel.
Happy reading!