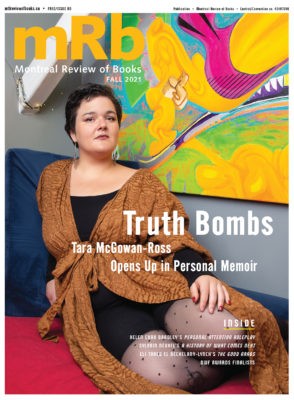 Our Fall 2021 issue is now on the stands! That's Tara McGowan-Ross on the cover in a fabulous photo by Stacy Lee.
Read our features on Tara's memoir Nothing Will Be Different, Helen Chau Bradley's short story collection Personal Attention Roleplay, Eli Tareq El Bechelany-Lynch's poetry collection The Good Arabs, and Sylvain Neuvel's sci-fi novel A History of What Comes Next, along with our usual assortment of reviews covering the best local fiction, non-fiction, poetry, graphic novels and books for young readers.
Pick it up at your local library, bookstore, or café. And if your favourite spot doesn't carry it, let us know!