Sister: she is your soulmate and companion, your sidekick and protector. She is your mirror, the person with whom you share "sweet, crazy conversations full of half sentences, daydreams and misunderstandings, more thrilling than understanding could ever be," to quote Toni Morrison.
In her enveloping, heartfelt debut novel, Bone and Bread, Saleema Nawaz penetrates deeply into the sibling bond. Beena and Sadhana are so close they barely know where one leaves off and the other begins. When the story opens, we learn that Sadhana, the younger of the pair, is dead at age thirty-two, and "that she had spent half of her life starving herself, or trying not to."
When you lose a loved one, her absence can haunt as painfully as a phantom limb. The survivor returns to the past, seeking understanding, a chance to heal through the solace – even the pain – of memory.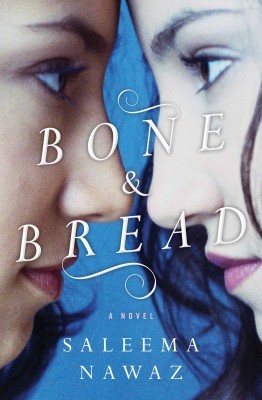 Bone and Bread
Saleema Nawaz
House of Anansi Press
$22.95
paper
445pp
978-1-77089-009-1
 I met up with Nawaz at Café Art Java near McGill during her lunch break as administrative coordinator for the Department of Philosophy. The thirty-four-year-old author is striking, tall, and lithe in a coral trench coat belted at the waist, long planes of glossy black hair, and short bangs framing large, dark eyes. With the appearance of
Bone and Bread
, she secures her place as one of our most promising writers. Her story "My Three Girls" won the 2008 Journey Prize, the same year that her collection of stories Mother Superior appeared, a finalist for the McAuslan First Book Prize from the Quebec Writers' Federation.
Bone and Bread
is receiving acclaim and a storm of publicity.