Collage by Christian Knudsen
Montreal is no stranger to propelling experimental art forms out of the underground and into the broader public eye, whether in visual art, music, or writing. But, as with any avant-garde, it's creative people and the communities they form who give movements their strength and staying power.
On the cusp of the fiftieth anniversary of Véhicule Press, a trio of the original "Véhicule Poets" reunited in print as Ekstasis Editions published their newest books: I Will Tell You One More Thing by Endre Farkas, The Green Archetypal Field of Poetry: on poetry, poets, and psyche by Stephen Morrissey, and Vishyun by Ken Norris.
The Véhicule Poets began in the mid-70s as a Sunday afternoon reading series at Véhicule Art Gallery, at the corner of Sainte-Catherine and Saint-Laurent. Just down the hall from the alternative gallery, Véhicule art co-op's printing presses whirred over the poets' words, printing gallery posters and documents for underground social activist groups. Endre Farkas only met press founder Simon Dardick when he asked for a few moments of quietude. 
Soon enough, creative kinship and experimentation inspired the press to start printing poetry books with an artistic bent, like Claudia Lapp's Honey and artist Jill Smith and Ken Norris's 1975 collaboration Vegetables. That same year, Dardick asked Farkas to be an editor of the nascent publishing house, though he also stood in as typesetter, package wrapper, and community organizer.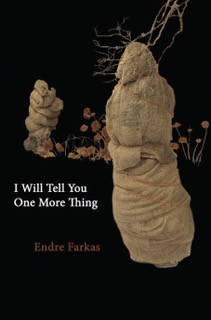 I Will Tell You One More Thing
Endre Farkas

Ekstasis Editions
$23.95
Paper
72
9781771714761

"It began as a space for those who were just starting out, who were experimenting and interested in collaborating with artists from other disciplines," says Farkas. "Everything we did started off as an alternative to what was already in existence. The reading series was an alternative to the poetry readings in the universities. When Vehicule Press came along it was an alternative to what else was going on in publishing in Montreal at the time, which frankly wasn't very much."

As newly minted Véhicule editors, Farkas, Ken Norris, and Artie Gold brought poetry to Véhicule alongside fellow poets including Stephen Morrissey, Tom Konyves, Claudia Lapp, and John McAuley. Together they helped ring in avant-garde poetry in Canada, expanding poetry's definition into a multidisciplinary realm of mixed media, public poetry, video art, and dance that galvanized artistic and community bonds that would last a lifetime. Farkas himself went on to co-found the Quebec Writers' Federation and Allô Books, a predecessor to the mRb, Morrissey co-founded Coracle Press, and Norris chronicled the people and events of Véhicule Press in Véhicule Days: An Unorthodox History of Montreal's Véhicule Poets. 

"That community at the time helped us help everyone find their direction," says Morrissey. "Everybody was accepted. There were poets at the time, elsewhere, who were very conservative and traditional; we just ignored each other as much as possible."

Norris recalls that "Ken's book had a package of vegetable seeds attached to the front cover, and Claudia's first book has a honey label on the cover, though for the second edition, the beekeeper who gave her the labels refused to have anything to do with her because she had some erotic poetry in there."

Pushing people's buttons and treading the edges of the mainstream remained a hallmark of the Véhicule Poets – even as their work became part of the literary canon, and even into 2022. This year marks the first time since 1978 that Farkas, Norris, and Morrissey appear in the same publishing season together. "It's fifty years later, we're all still involved with one another's work," says Norris.

On the serendipitous nature of all three being published in the same year by the same publisher, Farkas notes that all three poets have been writing and publishing continuously over the past 50 years, but happened to have books ready at the same time. "Ken [Norris] and my partner Carolyn Marie Souaid had been having conversations about publishing, and Carolyn was published by Ekstasis, but this was not planned – as most Véhicule Poets projects are not planned."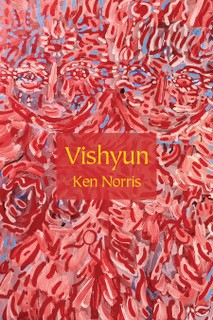 Norris, whose new book Vishyun is loosely inspired by the work of bill bissett and also features cover art by the famed experimental poet/artist, takes a visionary angle on the topographical and social landscapes of Southeast Asia, slowing down the fast-paced, at times chaotic world into its elements, a tension distilled into words meant to be read at a slower pace. 

"I really do value experimental work, even if my own work at times looks a little more traditional. But with this book, I really just decided to go all in on the visionary dimension of poetry, the prophetic," says Norris of his poetry, unpeeling layers of perceived and accepted reality. "It feels completely different from everything else I've written."
As if stone weren't malleable,
as if tenderness wasn't limited,
as if compassion easily resided
in the branches of a tree.

As if illness were a paradox,
and suffering a simple dream
forgotten upon awakening,
as if to exist were, in fact, to be free.
Farkas' newest book of poetry delves into life's slower yet intense moments as well, stating in its introduction that he wrote poetry during that time "to satisfy a desire to make sense of existence." I Will Tell You One More Thing looks at the effects of Alzheimer's on his father and their lives, from their escape from Hungary in 1956 to the several years the poet spent caring for his father. 
"It was a way of keeping in touch with him and trying to track where he was going, where he was disappearing into," he says. "So the poems themselves sometimes have a fragmentary quality that reflects the fragmentation of his mind and the fragmentation of my relationship with him."
Like Norris, Farkas is constantly striving to create something new, and has rarely repeated himself in his work over the years. This book is also about "spending time with somebody, who ultimately is responsible for your existence, as he disappears, and the effects it has on both of us – the role reversals," he explains. "Hopefully with this book, I will have written myself out of that and had some kind of closure – not forgetting, but having remembered the forgetting."
You, lying there,
a horizon for the setting sun
reminds me that the body's business
has always been itself. 

A marvelous gathering of stardust
giving birth to its one
and myriad selves 

a universe of galaxies going gaga
lighting up its cosmos flesh.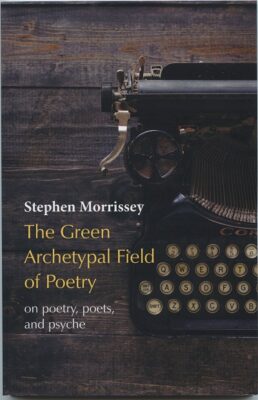 The Green Archetypal Field of Poetry
on poetry, poets, and psyche
Stephen Morrissey

Ekstasis Editions
$24.95
Paper
140
9781771714723

For Stephen Morrissey, tension and the experimental drive can exist in poetic expression itself, between the solitary act of writing and being a poet within community. "I think I've refined the experimental part, but I don't really think of myself as experimental today," he explains, adding that his lifetime exploring psychology along with reflections on his family, poet friends, and community in Montreal influenced his new book The Green Archetypal Field of Poetry: on poetry, poets, and psyche.

"One of the things I think poets should do is to write something about poetry," he says, adding that he refined the book down to its fact-checked essentials. "Everything in this book is about poetry in Montreal – about place and how important being committed to where we live is."

Looking back on the Véhicule Poets' beginnings through the lens of some of their latest work, one might call it the serendipity of being in the right place at the right time, or name it as a deeper drive to create and connect throughout one's lifetime. Though Morrisey might sum up the Véhicule Poets best himself in the opening lines of The Green Archetypal Field of Poetry:
"No one makes a conscious decision to be a poet – poetry is a calling, it is a metaphysical event – poetry calls you. To deny a calling is to step out of the current of life, it is to deny life and the direction in which life is sending you. There are only a few times when you will have a calling in life, perhaps only once, and there aren't many people who have a calling, so to turn down what life has given you is to deny the basic integrity of one's life. If you follow a calling you are affirming life at a very basic level; to be a poet is not a conscious decision, poetry calls you to be a poet."
mRb