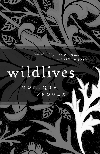 Wildlives
Monique Proulx
Douglas & McIntyre
$22.95
paper
336pp
978-1-55365-409-4
This is a book to savour on summer afternoons in the country. Monique Proulx, who has written evocatively about Montreal, plunges into the Laurentian landscape in this multi-faceted novel. Her characters range from Lila, an elderly, sexy Polish immigrant, an avaricious local who wants to develop the lake, to a small boy and a young woman who have come to the bucolic setting to heal their deep wounds.
Lila is at the heart of the book. Decades ago she attempted to kill a man who was trying to destroy her paradise by poisoning him with a soup made from wild mushrooms. Since then she has fiercely defended the lake and its wildness, and as the book opens she strikes up a tentative friendship with the young nephew of her former lover, Simon. A long-time renter of a cottage on Lila's property, Simon brought his family to the lake for years. Now, troubled by spinal problems, he has found his element in a kayak in which he passes hours each day. His nephew Jéremie has been sent to him for the summer because the boy's parents are splitting up, and he is recovering from burns received in a mysterious fire. Another of Lila's tenants is Violette, abused and beautiful despite a radical mastectomy, and trying to write a memoir that will expose the demons in her family. Claire, a television writer, observes them all when she is not working on scripts for a series that will feature the bloody death of a boy not unlike Jéremie.
The novel meanders along, with mysteries and puzzles presented serially. Is Lila really a murderer? Who was to blame for the fire that wounded Jéremie? If Simon moves with such difficulty, how could he have had such an active sex life first with Lila and then on a mountain top with Violette? There is a lot of story here, at times too much. Were there fewer characters, the dramatic tension and narrative arc would be more apparent and, perhaps, more engaging.
But what comes through loud and clear is an appreciation of, and joy in, the natural world. In Proulx's last novel The Heart Is An Involuntary Muscle the heroine becomes one with the universe on a night of shooting stars and singing frogs beside a Laurentian lake. This time Proulx goes further, using the natural world as the unifying theme of the book. Birds sing, flowers bloom and fade, storms rage, and peace, however transitory, comes with the setting sun. Champagne, the title of the novel in the original French version, plays on that. Proulx tells us that the word comes from the Old French for field. Over time it became attached to one particular region in France and the wine produced there. The French word for mushroom, champignon, is related: they are, after all, organisms that appear almost magically in fields. Proulx makes both the wine and the dangerously delicious fungus important elements in the novel, as she presents scenes where they are associated with celebrations of nature's largesse, as well as with nature's fundamental indifference to human affairs.
Translators Reed and Homel have found an interesting correlation for this complicated symbol. Their title Wildlives plays with the inherent wildness of nature which no human can control, and with the unpredictability of human life. Their translation is well done: they clear up a couple of points – such as where Simon's wife works – that are unclear from the French text. But such competence is to be expected from translators who have worked together before on translations of Proulx's work and who have together and individually won Governor General's Literary Awards for Translation. mRb