It's the harvest season and the prolific illustrators and authors of Quebec have produced a bumper crop of beautiful and delightful picture books that go a long way to answering some of the many questions children ask us. 
Research shows that the average four-year-old asks more than 300 questions a day. Some of the questions are easy to answer ("Can I have candy floss for breakfast?"). Some of them are more serious. As adults, these questions twist us up and make us cringe. They are important questions often asked in excessively inappropriate places. They are questions that force us to confront and declare our political beliefs and our cultural biases. We have the best intentions; we want so much to give the little ones the right answer, an answer that will satisfy them but also inspire further questions and conversations. But let's face it: it's hard to deliver a meaningful discourse on questions of life and death when you're sleep deprived and wiping up someone's mess. Thankfully we are not alone, and we have this autumn's selection of picture books to fall back on.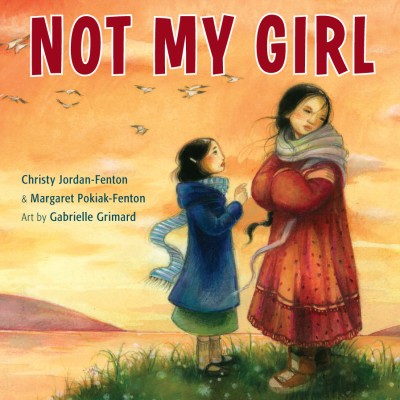 Not My Girl
Christy Jordan-Fenton & Margaret Pokiak-Fenton
Illustrated by Gabrielle Grimard
Annick Press
$9.95
paper
36pp
9781554516247
N
ot My Girl
tackles the question: "What does it mean to belong?" We are 
fortunate to live at 
a time when the 
truth about the resi
dential school sys
tem is being told. 
Christy Jordan-Fenton and her mother-in-law Margaret Pokiak- Fenton have written stories for young people about Margaret's life in and out of residential schools. Their 2011 memoir, A Stranger at Home, sequel to the award-winning Fatty Legs, recounted the story of Margaret's painful reintegration into her Inuvialuit home after two years in a residential school. Not My Girl is the retelling of this story for the early reader set. 
When Margaret returns to her Arctic home she is excited and happy. But within moments of her arrival she realizes that coming home isn't as simple or pleasant as she had imagined it would be. Her regulation residential school haircut, her inability to stomach her mother's traditional cooking, and the fact that she's forgotten her language mean Margaret is summarily turned away by her family, her neighbours, and even her best friend. Margaret's ten-year-old voice leads us forward through painful memories of the residential school, her feelings of shame and alienation, and onwards toward her rediscovery of her Inuit self.
Gabrielle Grimard's luminous watercolour paintings capture fiery northern sunsets; the icy blues, greens, and whites of an Arctic ocean; the moods and emotions playing across a mother's face; and the astounding spectacle of the northern lights. This book is a great way to introduce important questions about identity and ethics to young readers and is, additionally, a pleasure for the eyes.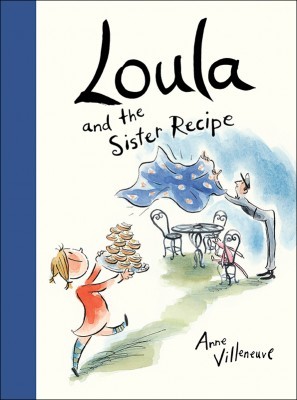 Loula and the Sister Recipe
Anne Villeneuve
Kids Can Press
$18.95
cloth
32pp
978-1-77138-113-0
A
serious question doesn't always demand a serious 
answer. If the question, "Where do babies 
come from?" doesn't necessarily send you scrambling for the anatomically correct teach
ing aids, you'll enjoy Loula and the Sister Recipe. Even readers who didn't meet the protagonist in last year's Loula is Leaving for Africa will quickly come to appreciate the spunky and resourceful heroine. Undeterred by the derision flung at her by her terrible triplet brothers, Loula sets out to make herself a little sister. Her parents provide some hints – including a few inside jokes that the adult readers can 
chuckle about to themselves – and Loula collects the ingredients. The search for all the necessary elements takes our heroine and her gangly, obliging chauffeur on a trek from 
a chic chocolaterie to a butterfly-laden wildflower 
field. Under a full moon in her parents' garden, Loula waits for the magic to happen and for her new baby sister to arrive. But instead of 
a tiny baby, a very large and very hungry dog leaps onto the scene. Undaunted in her quest for a companion, Loula promptly accepts the dog as her favourite sibling. Anne Villeneuve has succeeded in both writing and illustrating 
a book that charms and 
entertains. While it doesn't provide any practical information on conception, it will likely provoke some probing questions about how it's really done.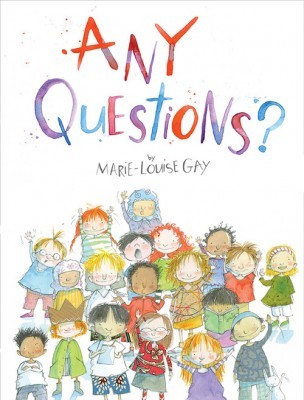 Any Questions?
Marie-Louise Gay
Groundwood Books
$19.95
cloth
60pp
978-1-55498-382-7
M
arie-Louise Gay's latest picture book,
Any Questions?
, doesn't answer the where-do- babies-come-from question, but it answers pretty much any other question you can think of. Gay compiled a list of questions children have asked her during her many workshops and readings. Many of the questions have to do with the creative process. Gay has published over sixty books for children and she gives readers of all ages real insight into both the nuts and bolts of her illustrative techniques and the many ways stories come to mind. In
Any Questions?
, she even manages to teach us that taking chances and going off script is what being creative is all about.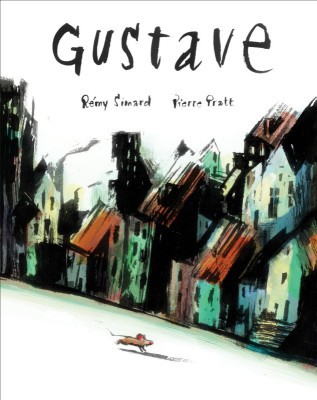 Gustave
Rémy Simard
Translated by Shelley Tanaka
Illustrated by Pierre Pratt
Groundwood Books
$18.95
cloth
56pp
978-1-55498-451-0
G
ustave is the first collaboration between the award-winning team of Rémy Simard and Pierre Pratt since 1998. Their latest offering answers the question of how to live through loss. In Gustave, the 
illustrations by Pratt are haunting and spine chilling. The opening image of a black cat with glowing green eyes, the terrible finality of the empty 
corner where the missing Gustave was last seen, and the menace of the dark city streets all translate to a terrifying world for a tiny mouse. According to the publisher, this picture book is a strangely funny tale, but it reads more like a horror story for little creatures. Two mice stray farther from home then they should. Suddenly a cat appears and pounces. One escapes. The other is eaten. The survivor returns home and confesses to her mother about the fate of her friend. The mother consoles the child mouse and then goes to a cupboard and gives her a stuffed mouse as a replacement. At this moment the reader is supposed to realize that the eaten mouse was never alive, but was also a stuffed companion. Perhaps it is the fault of the translation that we don't realize that Gustave was made of stuffing and fleece, or perhaps the humour at the end is not strong enough to make up for the suspenseful anxiety built up throughout the text, but this book is only recommended for kids who are fond of being frightened while they read.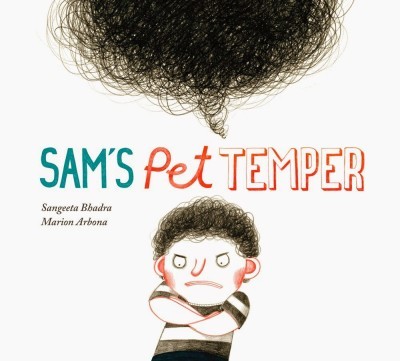 Sam's Pet Temper
Sangeeta Bhadra
Illustrated by Marion Arbona
Kids Can Press
$18.95978-1-77138-025-6
cloth
32pp
H
ave you ever wondered what it takes to tame your temper?
Sam's Pet Temper
helps adults and children understand how it feels when your temper is stronger than you are – and what to do about it. Marion Arbona's illustrations capture beautifully both Sam's temper – a scrawled mass of dark lines with a wicked mouth and blood- red tongue – and Sam's quirky world filled with intricately stylized landscapes combined with simple line drawing. Author Sangeeta Bhadra has a lot of fun imagining all the trouble Sam's temper can get into before she gives us all some simple advice for getting things under control.
Still have some questions that need answering? If this selection of fall picture books didn't satisfy your curiosity, rest assured. Quebec's indefatigable community of illustrators and authors are hard at work as we speak, writing books for young readers that are sure to answer questions, big and small, for many years to come. mRb